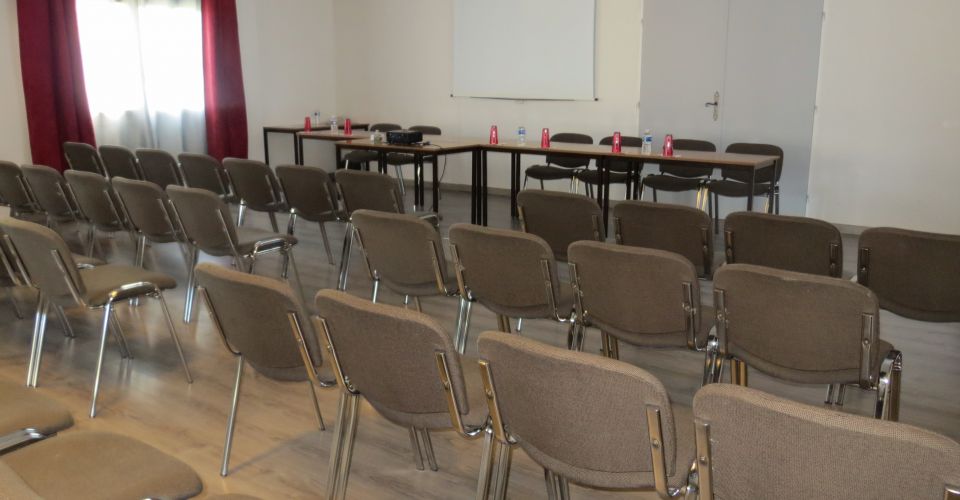 In Dijon, the Brit Hotel Hermès hosts your professional events.
We have 2 seminar rooms with a capacity of 20 to 60 people. Breaks include hots beverages, juices and pastries. Lunch or dinner is composed of an entree, a main course, a desert, mineral water and coffee. The wine fomula with drinks includes 1/4L of wine per person (red, white, rose).

Call 03 80 52 35 36 or email us at hermes@brithotel.fr for more information a personalized estimate!
Capacité
| Nom | Surface | En U | En Classe | En Théatre | En Rectangle |
| --- | --- | --- | --- | --- | --- |
| Grand Salon | 68m² | 30 | 40 | 60 | 30 |
| Petit salon | 44m² | 20 | 30 | 40 | 30 |
Je réalise mon
devis en ligneDemande de devis